Honda Announces All Electric and Fuel Cell Strategy to be in Place by 2040
Published: 01/27/2022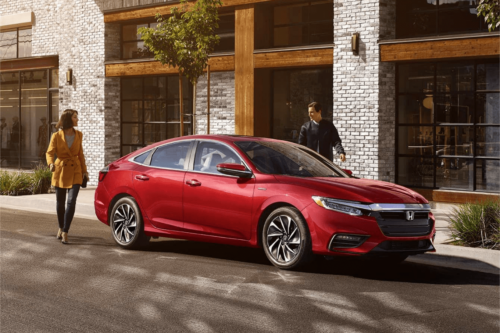 We at our Honda dealers in Missouri are excited to announce that Honda plans to only sell electric vehicles and fuel cell vehicles by 2040. Also, Honda plans to be carbon neutral in all operations by 2050. Although Honda is not the first automaker to announce that they plan to sell more electric vehicles, they are the first to set an actual target date in the U.S of when they plan to go all-electric.
How Does Honda Plan to Go All-Electric?
In Honda's plan, they said they would have 40% of the U.S. Honda line-up will be electric or hydrogen fuel-cell by 2030 and then 100% by 2040. It's a multi-step plan that they will continue to work on in stages. The first step is to partner with GM and use their Ultium powertrain and batteries to develop two new electric SUVs for 2024. One will be a new Honda SUV, and the other will be a new Acura SUV. Then Honda plans to develop their own brand-new electric vehicles in the second half of the decade. These vehicles will be supported by Honda's brand-new e:Architecture platform. They also plan to develop their own solid-state battery technology rather than rely on the technology of other 3rd parties.
Honda Hybrids & Electric Cars Now Available at Your Local Honda Dealers
Since there's still some time before you can get your hands on one of the brand new Honda EV cars, you may want to consider one of the Honda Hybrids or electric cars that are now available at your local Honda dealer, such as,
2022 Honda Clarity Plug-In Hybrid
2022 Honda CR-V Hybrid
2022 Honda Accord Hybrid
2022 Honda Insight
Visit your Honda dealers in the Kansas City area to learn more about any of these affordable SUVs and cars. Also,check back here for more information about Honda's all-electric plan. We will continue to update you as more information is released.